Eddie and Sons Locksmith Queens Vilalge, Forest Hills NY, Corona NY
Start your locksmith search with us
Start your search for a quality locksmith with us. We have the experience and the knowledge to provide you with amazing work that will last for years. If you are seeking to upgrade your locks, duplicate a key, or even to repair old locks that you like, we are the professionals for you. Our proven workManhip and reputation has provided us with customers like you. We take pride in our ability to secure your home, business, and even vehicle, so call us today at 347-252-6262 for a free quote. Our locksmith in Queens Village, Forest Hills NY is here 24/7 to take your call.
Locked out?
What happens when you find yourself locked out of your house? It can be a stressful event when no one is home and you need to get back into the house. You could go to a neighbor, however, how long will it take for someone to come home to your house to open the door? What if you live alone and there is no one to assist you? We are the solution to your problem. Call our locksmith Rego Park Forest Hills Jamaica for assistance, and get back into your home within minutes.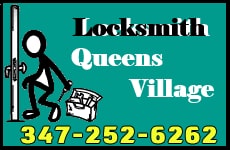 Need duplicate keys?
Have you moved into a new home? How would you like to replace those old locks with new ones? Our trained professionals can provide you with quality locks that are anti snap, and that will keep unwanted individuals out. Our locksmith near me in Corona NY is ready to provide you with amazing locksmith service that is affordable and that will last. We can also provide you with unique duplicate keys that are themed. Kids love having personalized keys, and you may too. Our locksmith Forest Hills NY is ready 24 hours a day to assist you. If you need a locksmith for any reason, keep our number handy and let us help you get back on track.
Vaults and Personal Safes
Do you like to ensure that security of your valuable things at home? Perhaps you have a vault in the office to keep important documents in. If you need a locksmith Corona NY, you know where to find us. We will be at your location within minutes. Our trained professionals are equipped to open any lock, whether the lock is on a door or a vault. We specialize in opening a variety of modern locks and safes. Think about it, if you have lost the key to your vault that puts you in a difficult situation. Let our locksmith Forest Hills NY assist you, and gain some peace of mind.